Embree Capital Markets Group Introduces New Managing Director – Bruce Christy
Embree Capital Markets Group Welcomes New Managing Director Bruce Christy Georgetown, Texas, […]
April 19, 2022 Embree Group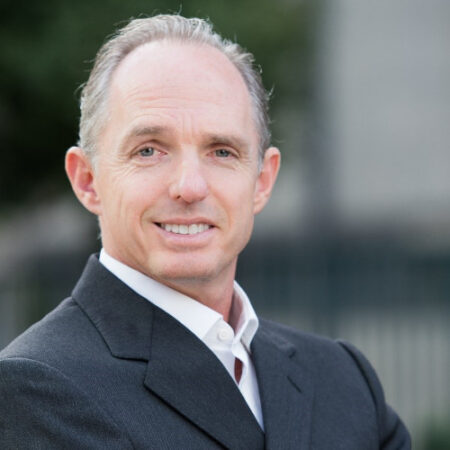 Embree Capital Markets Group Welcomes New Managing Director Bruce Christy
Georgetown, Texas, April 15, 2022 – Embree Capital Markets Group, Inc. today welcomed Bruce Christy to the organization as its Managing Director, Chief Investment Officer for Healthcare and Life Sciences. Mr. Christy, as head of Healthcare and Life Sciences real estate and a member of the investment committee, will drive the performance and growth for this business. Embree will launch a real estate private equity core-plus fund investing in the healthcare and life sciences sectors. This new strategy is the latest in the firm's burgeoning fund management business, which seeks to generate superior risk-adjusted returns for its investors by providing creative and timely capital executions for occupiers and developers of predominantly single-tenant, net-leased properties across the United States.
"Embree continues its growth trajectory, and we needed a team member who understands the spectrum of healthcare and life sciences real estate investment management and development," stated Rocky Hardin, CEO of Embree Capital Markets Group. "Bruce is the right person to help guide our portfolio construction efforts, as he brings to the firm a breadth and depth of relevant industry experience."
"I'm pleased to be joining an organization celebrating its 43rd year in business and an industry leader in net leased real estate opportunistic, core-plus and debt investing across the U.S., owning assets across multiple sectors, including medical, industrial, and retail," said Mr. Christy.
With more than 30 years of experience, Mr. Christy has been involved in over $5 billion of real asset investing in the U.S. and the growth of real estate private equity firms. Prior to joining Embree, Bruce co-founded and was a Managing Director of Cadence Asset Management, and held senior positions at United Growth, BlackRock, The Muldavin Company, and Roulac Group.
Responsibilities included launching real estate private equity funds, working with institutional commingled funds and separate accounts, directing corporate strategy and operations, acquisitions, portfolio management, capital raising, capital markets, development, and investment structuring. Investments included multiple property types, employing strategies ranging among opportunistic, value-add, core-plus, core, and structured credit. Mr. Christy earned with Distinction an M.B.A., Finance from California State University, Sacramento and a B.S. from San Diego State University. Mr. Christy is a member of industry associations and philanthropic organizations.
Embree Capital Markets Group, Inc. is part of the Embree Group of Companies, which provides nationwide turnkey real estate services, specializing in build-to-suit development, design/build, general construction, program management, and capital markets investment and advisory for specialty industrial, retail, financial, automotive, restaurant, gas/convenience, self-storage, pharmacy, healthcare, and life sciences facilities. Since 1979, Embree's foundation has been built on developing tailored programs for over 350 national clients. The firm is headquartered near Austin, Texas, with regional offices located in Dallas, Texas and Phoenix, Arizona. Over the past 43 years, Embree's executive team has developed, built, or transacted more than 16,000 projects in all 50 states, Canada, and Puerto Rico, with a total market value exceeding $10 billion.
RECENT BLOGS