WORKING WITH EMBREE GROUP
At Embree Group, we believe that our employees are essential to our success. Our valued team members breathe life into our values and shape our culture. Together we've managed to cultivate a professional yet family-like atmosphere while setting high industry standards. Over the years, we have received numerous recognitions for our inclusive work culture. Interested in joining the Embree Group team? Apply today!
We proudly offer a comprehensive benefits package designed to fit the needs of our employees and their families. Our flexible benefit offerings allow plan options to best fit your needs.  Embree Group is an Equal Opportunity Employer.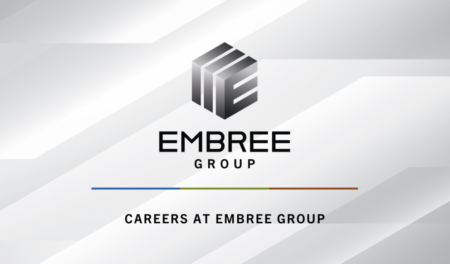 INTERNSHIP OPPORTUNITIES
We also offer an internship program for undergraduate and graduate students, partnering with multiple colleges. An internship at Embree Group will provide an opportunity for students to apply the knowledge and skills they have learned through their studies, as well as acquire new skills through hands-on exposure to the commercial construction and development industries.